Evy Olsen Halvorsen

March and April, 2018.
First Friday, March 2nd, 2018 - from 6 to 8 pm

New Location:
181 Winslow Way E, Suite F, Bainbridge Island, Washington, 98110

360 598 4479

Tuesday - Friday 10-5:30
Saturday 11-6

Also open by appointment.


Jeffrey Moose Gallery is proud to announce its first solo exhibition since relocating to Bainbridge Island. Kingston painter and printmaker Evy Olsen Halvorsen will show a group of works featuring oils, encaustics and unique prints in the gallery for the months of March and April. A reception will be held on First Friday, March 2nd from 6 to 8 PM.

Ms. Halvorsen was born in a small Norweigian town above the arctic circle before her family relocated to Ballard in 1956. She has been making art since she was a small child but became more serious after her daughters were grown, receiving an MFA from Cornish College of the Arts in 1999. She concentrated on oil painting and printmaking at Cornish but now also works in encaustics to create her dreamy abstractions, which often include representational elements. Ms. Halvorsen's work has a quirky connection to the subconscious: animals and primitive objects sometimes populate her textured color fields, recalling some childhood fantasy a la the Yellow Submarine.

In addition to her studio efforts, Ms. Halvorsen has had a long commitment to Kitsap Arts and Crafts, the second oldest arts festival in Washington State. The juried festival features a variety of fine arts and crafts, awarding prizes and emphasizing scholarships to student artists who plan to pursue a secondary education in the arts. She is currently President of the organization and has been involved since 2004.

Please refer questions to Jeffrey Moose, 360 598 4479 or jmoose@jeffreymoosegallery.com.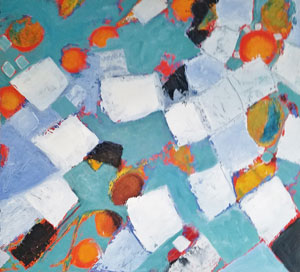 Evy Olsen Halvorsen
"Travelers"
encaustic on panel
24"x22"
2017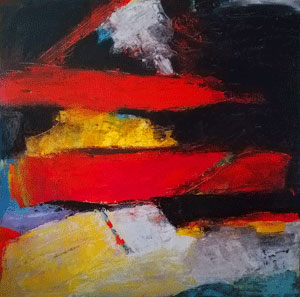 Evy Olsen Halvorsen
"Swept Through"
oil on canvas
36"x36"
2017






Evy Olsen Halvorsen
"The Landings"
oil on canvas
40"x34"
2017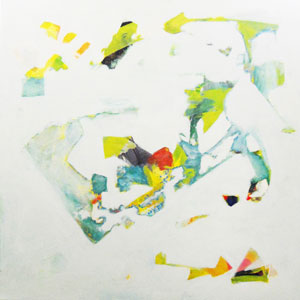 Evy Olsen Halvorsen
"Catalyst"
oil on canvas
36"x36"
2014